Casting Instructions:
1) Hold the rod with the right hand above the reel (same as for a fixed spool reel).

2) Take the line out of the line guide (slip it through the opening on the right-hand side of the guide).

3) With the left hand and using the thumb or forefinger depress the spool release lever in the center of the spool. Once loose, place spool on forward casting shaft. Make sure it is seated properly.

4) Then Place the forefinger of the right hand on top of the spool and release the line from the left hand.The line will automatically come to rest against your forefinger.

5) Then make the cast as you would any spinning reel. For heavier tackle, use the pendulum swing.

6) Once the cast is made, hold the line with the left hand, depress the release lever, remove the spool from the shaft and replace to the side shaft. Make sure the reminder dots face outward.

7) Thread the line through the line guide.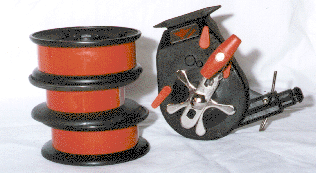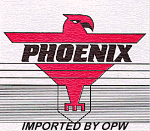 Thanks to Grizzly Reels