Step 1#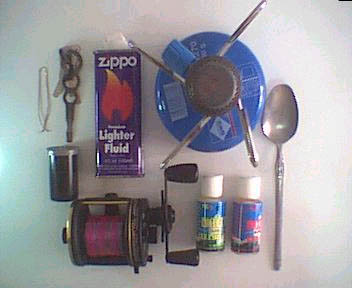 1) What is needed: Bearing extractor, Screw remover, Lighter Fluid, Gas burner,Tablespoon, Red or Yellow Rocket Fuel, reel, film cannister and some paper napkins.
Step 3#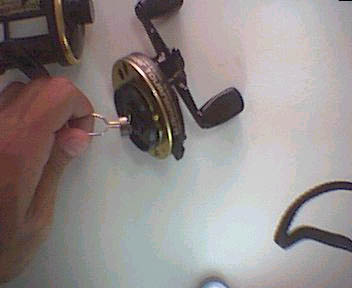 3) Make a bearing extractor from a piece of hard stainless steel wire. Use it to remove the bearing from the reel housing or spool end. Do not drop bearing onto the hardground as it may damage it.
Step 5#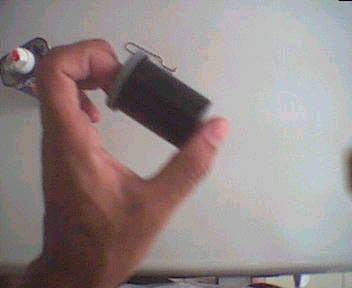 5) Shake cannister gently for about 2 minutes to allow lighter fluid to penetrate bearing so as to remove its old oil, dust etc. Repeat Step again if bearing still contains old oil, dust etc. Clean bearings individually.
Step 7#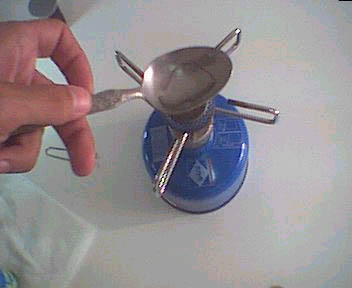 7) Bearing Lubricating. Pour Yellow or Red Label Rocket Fuel onto a clean stainless steel tablespoon (1/4 full) . Heat spoon over gas burner (low-setting). Do not overheat, just warm up the Rocket Fuel. If burning smell occurs with blackish smoke, Rocket Fuel is overheated and it becomes unusable.
Step 9#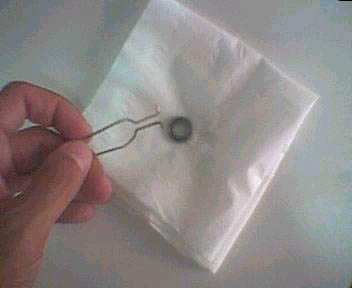 9) Once lubricating is completed, transfer bearing onto some paper napkins. Clean off excess Rocket Fuel on the bearing external.
Step 11#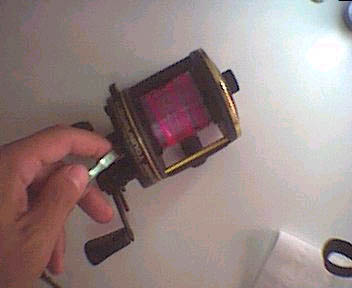 Attach side plate back onto reel housing after all parts are at their correct position.